We'll help you gain success in the booming e-commerce industry.
In a nutshell, the term e-commerce refers to the entirety of online commerce. For you as a business founder and entrepreneur, it holds exciting new opportunities.

But what does a successful e-commerce strategy look like? Which products and services are even suitable for online commerce? Which shop system is right for you and your online business? What payment methods do you want to offer and how shall your customers find your online store in the first place? Apart from creating your own platform, are there any other e-commerce platforms worth considering?
Your e-commerce strategy with netzstrategen
E-commerce concerns practically all of our digital disciplines. Whether it's tracking, marketing, or development – they're all involved in some way or another. It is thus even more important to pursue a plan that structures and prioritizes all necessary measures. Mapping out your Digital Game Plan helps you take the right steps at the right time. Our motto is: analysis first, strategy next. Ultimately, e-commerce projects are characterized by the regular and close coordination and exchange between all collaborators.
The first question we need to answer in conceptualizing your e-commerce strategy is whether you have some experience in the field or whether you're a complete newcomer. In the latter case, we'll start off by analyzing the demand for your products or services, target audiences, and competitors. With existing online stores, we can go straight into your e-commerce marketing strategy and work on things like SEO, paid ads, social media, or technical issues. In either case, our work is based on reliable data and we try to rely on fact-based decisions instead of gut feelings wherever possible.
How can we help you build your own e-commerce business?
As our team consists of experts from all digital fields, we can offer you the complete range of e-commerce solutions, whether that's tracking and web analytics, online marketing, or integrating data interfaces. If necessary, we'll also help you find the right fulfillment and logistics associates. Our long experience in different e-commerce sectors, e.g. wholesale and retail, professional services, healthcare, dietary supplements, food services, digital products, and publishing, is at your service. We'll take care of the technical implementation using our eCommerce Suite.
We use a combination of WordPress and WooCommerce, which allows us to build e-commerce systems with flexibility and reasonable effort. Modern e-commerce must above all be fast, dynamic, and adaptable. That's why our eCommerce Suite is based on around 50 WordPress and WooCommerce extensions. Handpicked and fine-tuned to each other, selected from thousands of possible plug-ins. If there is no free open source solution for certain requirements and functions, we can always fall back on paid plug-ins or, if necessary, also program our own extensions.
Erfahre mehr darüber in welchen Branchen wir jahrelange Expertise haben und womit wir auch Dich unterstützen können.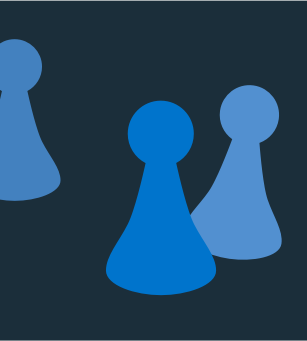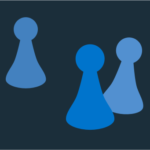 You're interested in working with us?
We're excited to hear your ideas and would love to support you, whether it's a new project or a restructuring.