We develop digital products and infrastructure with and for our clients.
We implement your Digital Game Plan
Our role in your digital strategy is to implement your product, whether it's an e-commerce shop, progressive web app (PWA), or an entire website. Based on the business goals and needs we worked out in your Digital Game Plan, our development team is responsible for the implementation of technical solutions and their long-term development.
Since we're a digital business consultancy, we can support you even earlier and help you develop your strategy. After all, when strategy, measures, and implementation come from a single source, they can unfold their full potential. Throughout your digital journey, we'll be happy to advise you on all things technical and how to build your own development team in order to become even more successful in the long term.
Our approach: individual, dynamic, easily scalable
We always make sure to balance cost and speed on the one hand and quality and sustainability on the other. Working together with you, we'll discuss measures and determine the procedure for implementation – individually tailored to your project.
Depending on your goals, development priorities can change from one moment to another. When working on landing pages for specific campaigns or short-lived information pages, cost-effective and fast implementation is usually key. For fundamentally important and long-term relevant elements like the basic architecture of a website or the infrastructure of an online store, our focus is more on the structure and sustainability of the code. This saves money and resources in the long run, makes maintenance easier and the website more easily expandable.
In doing so, we observe international coding standards and conventions and to ensure that the application can be further developed by other partners in the future without them first having to familiarize themselves with it. We achieve this by means of a clean implementation in accordance with the Clean Code strategy, detailed documentation, and the translation of functional components into German and English.
What do development projects with us look like?
As a digital consulting company, we work with our customers to develop customized strategies and concepts, but we can support you on the operational side as well: we're happy to take care of the implementation of your digital game plan ourselves. Our development process looks like this:
Analysis
Before we start, we undertake a thorough current state analysis. We'll have a close look at your existing website, applications, and systems. From our findings we can then derive our strategy and measures, e.g. whether we're going to expand existing systems or whether it's more sustainable in the long run to implement new ones.


Planning
The next step is the planning and conceptualization of the product. We'll develop or help you develop a requirements catalog as well as define a minimum viable product (MVP). Based on this and our estimation of your internally available skills and experience, we can recommend to you the systems that will suit you best.


Implementation
Once we have the optimal outcome in mind, we'll start with the operational execution and development of your new product. Working dynamically in interdisciplinary teams, we can cover measures while taking into account the requirements and possibilities of UX, design, content, and SEO, among others.


Monitoring
We'll hold regular Jour Fixes with you to keep track of your performance. In this, we'll use current data from tracking, user behavior, and performance in search results, as well as employ a target-performance comparison based on the strategy laid down in your digital game plan. All along the way, we bear in mind cost-effectiveness and decide accordingly.


Improvement
If necessary, we'll also see to the maintenance and further improvement of your product. We'll run technical updates, implement smaller optimization measures, but might also integrate completely new features. Depending on the scope, we might start subprojects for these steps.
Erfahre mehr darüber in welchen Branchen wir jahrelange Expertise haben und womit wir auch Dich unterstützen können.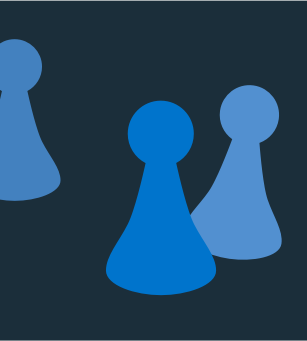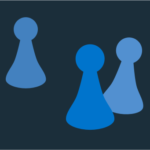 You're interested in working with us?
We're excited to hear your ideas and would love to support you, whether it's a new project or a restructuring.