We create your digital game plan and optimize your digital business strategy.
What is a digital strategy?
Over the last years, most businesses have had to lay more focus on their digital strategy, meaning either the complete digitalization of their business models or at least some digital marketing channels. The digital world is constantly growing and changing; its many interdependencies make it a complex and abstract space. No single human brain could ever hold the entirety of knowledge compiled on the internet. For us to get a systematic overview of the opportunities the digital world presents and be able to analyze and use them to our advantage, we need a plan.
This plan is our digital strategy: sort of like the roadmap to the digitalization of a business. It must include the following key issues:
What is the greatest potential digitalization holds for my business?

What is the sensible prioritization of the individual steps?
Our Digital Business team will help you answer these questions. We'll systematically analyze the best market potentials for your business and find a way to unlock them. It is our job to research, evaluate, discuss, assess, and prioritize every step of your Digital Game Plan.
We'll identify the concrete lines of action and plan their implementation. Important planning aspects here include:
Task management

Time management

Project and organizational management

Budget planning
How do we develop a digital strategy?
"Begin with the end in mind," Frank Covey once said. As we wholeheartedly agree with that, we have determined the following course of action:
The first step of any of our projects is to determine their scope to make sure we really get a grip on who you are and what you want. What exactly are the goals that you want to achieve? How are you going to measure the success of your project? Once we have answered these questions, we'll know which way we're going to take and which areas of expertise we'll need to consult. The aim of the scoping phase is to get a clear definition and a mutual understanding of the project goals.
The next step is all about data. By reviewing, verifying, and enhancing your existing data and documents, we can analyze market potentials, existing customer ties and touch points, trends and developments as well as as-is processes within your company itself.
In the planning phase, your Digital Game Plan will actually come into being. We'll hold workshops to determine goals and target audiences, as well as their personas and customer journeys. These we'll then combine with the results of our audits and market analyses.
According to our methodology, we'll categorize our findings into No Brainers, Quick Wins, Show Stoppers, and Game Changers. No Brainers and Quick Wins can be sent off to development and implementation right away, but we'll need to work out specific strategies for Show Stoppers and Game Changers. By the end of the planning phase we'll have a clearly structured, categorized, and prioritized list of digital measures and tasks.
After planning follows implementation. Our teams of experts from different digital disciplines will come into play now and implement the measures we determined earlier. During this process, our role as digital business team will be to offer our own expertise, plan individual projects in detail, and get our hands dirty whenever it's necessary.
Erfahre mehr darüber in welchen Branchen wir jahrelange Expertise haben und womit wir auch Dich unterstützen können.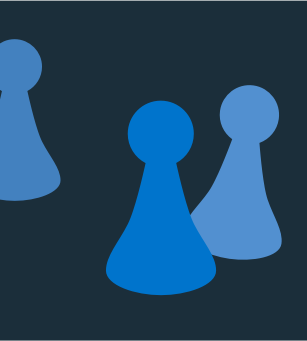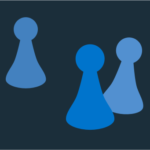 You're interested in working with us?
We're excited to hear your ideas and would love to support you, whether it's a new project or a restructuring.