We align business and user goals by creating intuitive digital products with a satisfying user experience.
Creating a positive user experience for your customers
The goal of our projects is to build digital products and touchpoints that users can navigate intuitively. We always keep your target audience in mind and create websites and products that are fun to use, easy to navigate, and help you achieve your goals. We come into play right after you have worked out your individual digital game plan, which we'll take as a blueprint for the creation or further development of your digital product.
What do design projects with us look like?
Analysis: We start our projects by analyzing  your website, digital product or marketing materials, for example by means of a UX or branding audits in the case of existing products. We'll identify opportunities for optimization and have a look at your market situation and technical setup. In this, we'll work closely with our colleagues in Digital Business, SEO, Tracking, and Development.
Requirements: After a thorough analysis, we'll define specific requirements. In UX workshops we'll work out what your digital product must be able to do and which measures that requires in order to achieve the goals of your business and the users. In this phase, we typically work with user stories from which we can draw specific measures.
Planning: The next step is to work out a roadmap that includes the most important milestones for the steps we defined earlier. During the whole of our mutual project, we'll keep you in the loop about interim results and our next steps.
Framework: Then we can get started on the basic structure of your website by defining its information architecture and sitemap, as well as its different page and content types and their internal connections. You can think of it like building the framework that will hold up the concept for your digital product.
Content that your target audience can use intuitively
Content: In this next step, we'll go into detail. We'll create Priority Guidelines and plan out the information hierarchy for each page. The result should be a website that your users can navigate without any problems at all.

Prototype and user testing: We'll create wireframes to define your website's concept; its composition, structure, and the functions of each individual page. We'll test this low-fidelity prototype with usability tests. Real users' feedback allows us to optimize the concept before we start with the visual design.
Designed for your target audience
UI and visual design: Using our tested and optimized prototype, we'll compose the visual design by modeling all modules and screens and compiling them in a styleguide in line with the atomic design methodology. We focus on creating an appealing design that will resonate with your target audience, while attaining an outstanding usability experience. We work in compliance with EU accessibility requirements, part of which, for example, is carefully choosing the right typography to ensure excellent legibility and a good visual hierarchy. The final product is supposed to offer an ideal responsive behavior on all devices and thus a smooth user experience.
Erfahre mehr darüber in welchen Branchen wir jahrelange Expertise haben und womit wir auch Dich unterstützen können.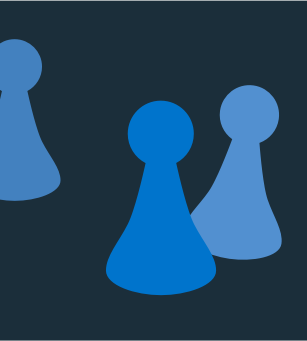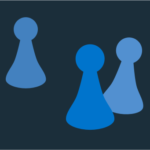 You're interested in working with us?​
We're excited to hear your ideas and would love to support you, whether it's a new project or a restructuring.
Team Design and Experience