We help you collect reliable data to support your decision-making process and strategy development.
Why bother with tracking?
No strategy without web analysis – that is the basic principle and philosophy behind our Digital Game Plan. Which is why, at the beginning of each and every project, we perform a thorough current-state analysis of your existing web analytics data to weigh up future opportunities and potentials for your business.
Website tracking makes online user behavior transparent and provides clear facts on which you can base your decisions instead of relying on speculation and gut feeling when planning measures.
Qualitative data is a crucial factor in all digital fields and disciplines, so the correct set-up of website tracking is the basic prerequisite for high quality digital analytics. Additionally, working with web analytics tools like Google Analytics permits you to make data-driven decisions.
We collect data that supports decision-making in business cases.

Qualitative user data, that can be used for work and strategic decisions in all digital fields and disciplines.

We only use personal data and information according to data regulations.

Our reports and dashboards are flexibly created and will be suitable for internal and external stakeholders.

Optimization approaches for your strategy.

Well-processed and organized data is a way better base for decisions instead of gut feeling.
Why is web analytics such a continuous and long-term process?
Once the first step of correctly setting up your tracking is done, we'll meet up again to work out a long-term digital analytics strategy.
The continuous task of controlling and adapting your tracking to new challenges and opportunities is what makes web analytics a long-term effort. But it's absolutely vital and worth it in the long run, since
tracking providers such as Google often get updated and thus change, and

if you further develop the frontend, website, online store, or app, these changes might also affect your web analytics.
Regular monitoring of website tracking and maintenance measures ensure that any errors can be detected and repaired in time before any harm is done. Once lost, data cannot be recovered.
Our tracking process in 6 steps
As a digital marketing consultancy we offer operative services such as website tracking as well as strategy development. We help our clients by providing services like web analytics consulting, the creation of web tracking concepts, and the correct setup and  continuous optimization of your website tracking.
A successful web tracking project with us will look like this:
Tracking audit
In the first step, we'll check your website tracking by auditing your current setup, correcting existing errors, and identifying optimization potentials. The tracking audit will give us valuable insights into the quality of your website data.
Tracking conception
The data gathered in our tracking audit will form the basis for your personalized tracking concept. The goal of the tracking conception phase is to create your digital analytics strategy and to identify gaps in the data that you need to make informed decisions. The results of the tracking concept will then allow for a data-driven planning of measures.
Tracking setup
Once we have worked out your website tracking concept, we'll start implementing. We'll set up Google Analytics, Matomo (formerly Piwik) or other tools for you, depending on your tracking provider of choice. We generally recommend using Google Analytics since it offers a broad range of data analysis infrastructure. As part of a proper setup, we'll also advise you on consent management in regard to data protection regulations.
Dashboards and reporting
For easy data evaluation means, we'll create dashboards and reportings tailored to your individual needs. Our marketing dashboards provide a quick overview of relevant areas and can be presented to stakeholders in various formats.
Individual web analyses
Still need more data? Apart from these automatically generated web analyses within the dashboards and reports, we can perform more thorough and personalized analyses of your website tracking on a one-time or regular basis and recommend a suitable course of action.
Data and tracking monitoring
In order to ensure you're collecting qualitative

data,

regular monitoring

of web analytics, including the collected user data, is essential. It is the only way to warrant the

reliability of the data you collect

, which is to be the basis of your decision-making. After all, data assessment is affected by countless internal and external factors, and data cannot be collected retrospectively.
What web analytics tools are there?
There is a wide range of web analytics tools at your disposal. Which of them will suit your data needs best is what we'll work out with you as part of the tracking concept. 
In our experience, Google Analytics 4 is the most reliable tool when it comes to compiling broad and reliable data. Thanks to its given infrastructure, Google Analytics enables the optimal integration of a wide variety of data from different channels, whether it's online stores or social media channels. 

Tag management is another crucial aspect. Tools like Google Tag Manager facilitate the integration and individualization of onpage tracking. The tracking can thus be adapted without having to make changes to the entire website, and can be implemented by non-developers.
Is there an alternative to Google Analytics?
There are alternatives to Google Analytics that we can set up for you, such as Matomo Tracking (formerly Piwik), Adobe Analytics, and others. But it is our recommendation to use Google Analytics 4.
As part of a web analysis in Google Analytics, other helpful tools like Google Tag Manager come into play as well. Integrating Tag Manager via code snippets will simplify data collection from various sources, including third-party providers. The use of different web analytics tools makes for more in-depth results and the data from Google Analytics and Google Ads can be merged for target group-specific targeting.
Erfahre mehr darüber in welchen Branchen wir jahrelange Expertise haben und womit wir auch Dich unterstützen können.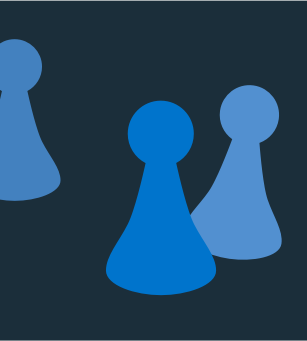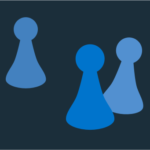 You're interested in working with us? Fantastic!
We're excited to hear your ideas and would love to support you, whether it's with a new project or the further development of your digital journey.