Online Marketing and Content
We plan your market communication measures and implement strong content on the right channels.
What is online marketing and why do we do it?
Online marketing includes all measures and marketing actions that are executed in digital media. Our goal is to guide your customers along the customer journey and to optimize your digital market presence.

We help you find the most efficient and effective measure to reach your online marketing goals. We'll evaluate data about your target audience, assess your business goals, and, based on that, develop the perfect customer journey for your customers. Our experience proves that this is the best way to authentically communicate with your potential customers, including subsequent dialogue.
Why does it matter whether you do online marketing?
Compared to classic marketing, online marketing presents options with significantly higher measurability. Around-the-clock measures such as Google Ads, social media posts, or newsletter continually bring in data that forms a much stronger basis for analysis than traditional marketing measures. This allows us to constantly review and, if necessary, optimize your marketing activities. We do this based on the understanding of your target audience, so we can enhance your reach with them directly.
Modern online marketing thus comprises all measures you take in the digital sphere to present your business to potential customers. The most important aspect in this is to present quality content, which should be a key feature and tool within your business plan.
What marketing measures does online marketing offer?
There are different digital disciplines involved in online marketing, depending on the measure. We differentiate between push and pull marketing. Depending on your demands, goals, and wishes, we decide which angle we'll take with your online marketing strategy.
The goal of

push marketing

is to actively push your target audience towards fulfilling certain goals like signing up for newsletters or buying a product. You want to win over potential customers for your product or service. Key online marketing channels for this are social media, performance marketing, or email marketing.

Pull marketing

, on the other hand, is all about offering products or services to a target group who is already interested in them. The aim here is to cover the needs of the target group with suitable content and to optimize it with suitable SEO strategies.
The different online marketing tools can be applied to reach a wide range of different targets. We'll personally consult you and help you strategically choose the best marketing channels to reach your goals.
Social media is a powerful medium that has become an integral part of the everyday and professional lives of a wide range of people, young and old. But the dimensions and reach of social networks also entails new challenges:
Which channels are essential to use for your business?

Is there an alternative to the big players Facebook, Instagram, and Twitter?

How do I use social media channels strategically?

How do I successfully place ads on social media?
Our expert teams in organic and paid social media advertising will help you answer these questions. We'll develop a social media strategy tailored to your needs and target audience and guide you through their implementation.
We'll also support you in the field of email marketing. You can rely on our strategic expertise to target your customers with relevant content and information about your products or services. You'll join us in dynamic strategy workshops during which we'll work out a way for you to create a solid database that will serve as a start-off point to develop email marketing strategies that match your target audience.
Our certified Google Analytics experts will help you boost your website on Google & co. using our professional SEO tools.
Search engine optimization (SEO) becomes relevant from the very earliest stages of customer journeys, that is as soon as customers start researching your product or service. But an attractive website alone will not win you the battle:
On the one hand, your website must be the first to reach your customers in the ever-growing jungle of competitors with unique content on the internet. But it must also comply with Google's technical requirements. We'll make you visible online, so your target audience can find you!
Content marketing strategy
A content marketing strategy is closely linked to SEO strategy. Our content strategists are in charge of creating engaging, keyword-optimized content. We're with you at every step of your content marketing journey: from topic and keyword research and SEO-optimized content briefings to regular sparring sessions with you and your external partners. But we'll gladly take up content creation for you, too!

Our goal is to help your target audience find your website in the first place and, once there, find the content they were looking for.
What's our online marketing project workflow?
After we've successfully determined your goals and ideas, we'll start by analyzing your target audiences. This includes a more thorough analysis of your existing SEO, social media, and content measures. During the planning phase, we'll evaluate the results of the current state analysis and define KPIs and target values in order to determine specific measures and strategies and how we can execute them. The third step is to implement these measures via the different online marketing channels.
Erfahre mehr darüber in welchen Branchen wir jahrelange Expertise haben und womit wir auch Dich unterstützen können.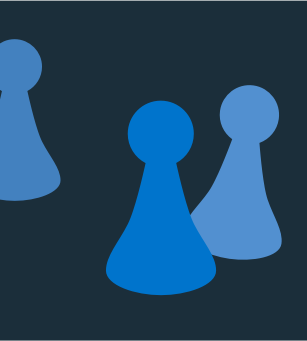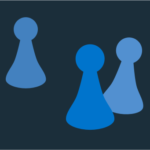 You're interested in working with us?
We're excited to hear your ideas and would love to support you, whether it's a new project or a restructuring.